Posted on July 7, 2014 at 04:09 AM (UTC+08:00) | Comments (0)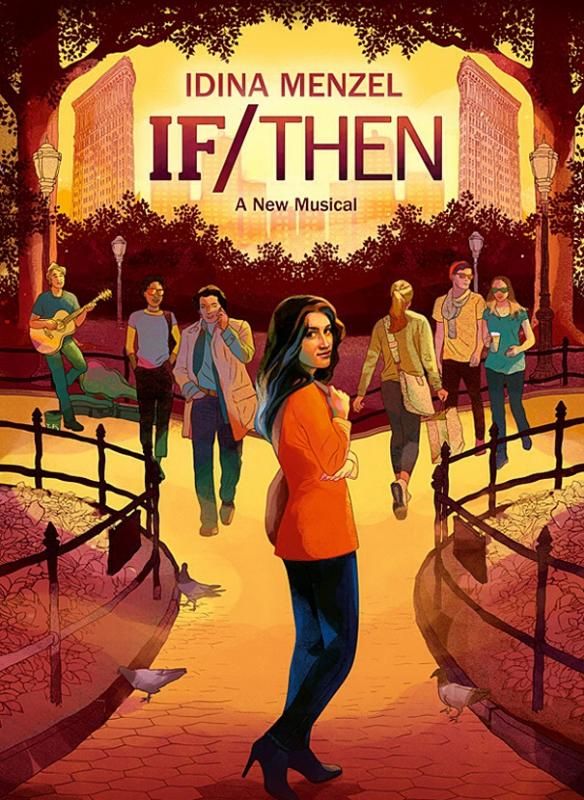 Idina Menzel has always been someone I looked up to in terms of musical theater, especially after being part of the Original Broadway Cast of RENT as well as originating the role of Elphaba in Wicked. Apart from that, she also voiced the iconic Queen Elsa from Disney's Frozen and sang the Academy Award-winning song "Let It Go".
This year she made her return to Broadway with the new musical If/Then which is about Elizabeth, a woman in her late thirties who returns to New York City after a divorce. The storyline revolves around the question or phrase "What if?", exploring two different paths that Elizabeth could take.
This week's Music Mondays features one song from the musical called "Always Starting Over", sung by Idina Menzel.
The song is one of the final songs from the musical and concludes that path that Elizabeth could have taken as "Liz". "Liz" met an army doctor named Josh, who she eventually marries and have two children with. One of the songs prior to "Always Starting Over" reveals that Josh is then shipped overseas but then gets killed in line of duty. Liz is then left to take care of their two sons.
What I love about this song is the hope that Liz shows throughout. Despite having been divorced, she gave herself a new chance at love with Josh. She eventually loses Josh but despite that, she decides to take on a new life and start over.
Here are some memorable lines from the song:
"What the gods have to give, I'll take and I'll live and be bold!"
"All that's ahead and all that's behind, it's all in the moment I make up my mind and open my heart and start!"
"My love, our life is over, but love, I'll make you one last vow to start over and over and over somehow. My new life starts right now!"
Share this post:
Tweet
Posted on May 17, 2014 at 10:27 PM (UTC+08:00) | Comments (0)
Kindle readers, good news!
My book, Heartstrung, is currently free on Kindle! You can get your free copies from May 16, 2014 (12AM PST) to May 20, 2014 (12AM PST), so what are you waiting for? Get it now by going to the following link: http://www.amazon.com/dp/B00JLURMQ0!
Share this post:
Tweet